Blog Home
June Holidays in California, MD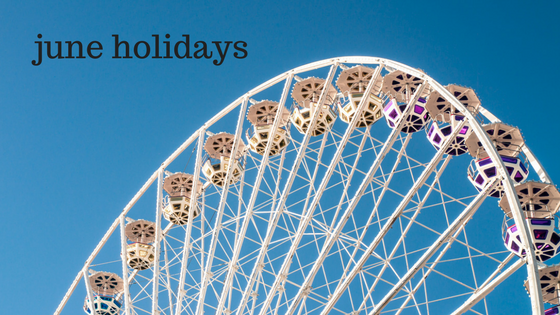 Celebrate a holiday or two in June. The Settler's Landing Blog is featuring our favorite June holidays in this post. We are celebrating National Fresh Fruit and Vegetables Month, Candy Month, National Doughnut Day (June 2nd), and Camera Day (June 29th) this month. We hope that you get the chance to get out of your usual routine and celebrate before the month is through!
National Fresh Fruits and Vegetables Month
Lucky for us, one of Maryland's best farmer's markets is located right here in California, MD. Head to your local farmer's market for your fresh baked goods, strawberries, watermelons, and blueberries this month. This wonderful farmer's market "is a producer-only farmers market — one of only two in St. Mary's county. The market includes the freshest local, seasonal produce, fruit, herbs, bread, flowers and baked goods from 10 local farms." We know you'll enjoy a trip out to California Farmers' Market this month.
Candy Month
Once you've had your fill of fruits and vegetables, indulge in a candy bar or two. June is Candy Month! Head to your local grocery store to pick up all the sweets that your heart could desire. Mental Floss has a very interesting article on twenty-five facts about candy. Study up on your facts and satisfy your sweet tooth this month.
National Doughnut Day (June 2nd)
Head to your favorite bakery in California, MD for a dozen of your favorite powdered, glazed, or jellied donuts this month. Make breakfast a little sweeter by enjoying a donut or two on National Donut Day on June 2nd. Put your Settler's Landing kitchen to good use by making these baked lemon blueberry donuts from The Recipe Rebel for Doughnut Day.
Camera Day (June 2nd)
Explore California, MD this month and snap a picture or two. Take pictures of the people, places, and things that are important to you. Snap a photo of your favorite views and landscapes. For a few photography tips head over to Exposure Guide.
What's your favorite June holiday? Let us know in the comments. Thanks for reading our post!