Blog Home
Memorial Day Recipes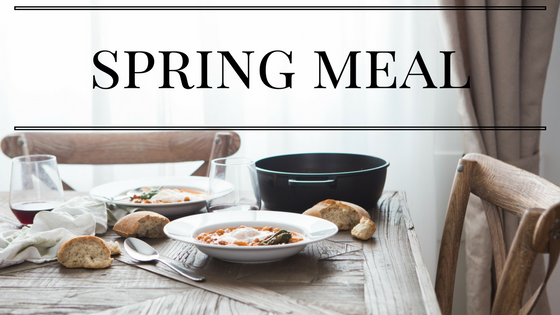 The Settler's Landing Blog is ready for Memorial Day with some great recipes! Prepare for the holiday on May 29th by reading up on some of our favorite summer picnic recipes and trying one or two in your own apartment. Throw together a delicious salad, plate of mac and cheese, or barbecue brisket for your Memorial Day feast. Head to your favorite park in California, MD for your picnic.
Triple Berry Spinach Salad with Candied Pecans from Chelsea's Messy Apron
Dress your triple berry spinach salad with lemon juice, lemon zest, onion powder, dijon mustard, salt, white sugar, vegetable oil, and poppyseeds. Head to your local farmer's market here in California, MD for your fresh fruits and vegetables.
Creamy Garlic Parmesan Mac and Cheese from Cafe Delites
Our favorite part of this creamy garlic parmesan mac and cheese is the sauce. Use butter, garlic, flour, milk, cornstarch, salt, pepper, chicken bouillon powder, cheddar cheese, parmesan cheese, and mozzarella cheese to make it. Give your mac and cheese a little texture by baking your mac and cheese with a butter and breadcrumb topping.
Garlic Sour Cream Mashed Potatoes
These garlic sour cream mashed potatoes are the perfect texture and flavor. Mash together potatoes, sour cream, half-and-half, butter, salt, and pepper. Top it all off with cheese and bacon if you want some extra savory flavor.
Easy Barbecue Beef Brisket from A Dash of Sanity
Fire up the slow cooker to make this easy barbecue beef brisket. Season the brisket with thyme, paprika, black pepper, salt, onion powder, cayenne pepper, ground cumin, liquid smoke, Worcestershire sauce, and your favorite brand of barbecue sauce. Pair this dish with a healthy serving of mashed potatoes and asparagus.
Lemon Bundt Cake from Love from the Oven
This lemon bundt cake can be made with lemon cake mix, sour cream, instant lemon pudding mix, oil, eggs, warm water, lemon zest, and lemon extract. Top it all off with cream cheese frosting flavored with lemon extract, lemon zest, and lemon juice.
What's your favorite Memorial Day recipe? Leave it in the comments. Thanks for reading our post!