Blog Home
Spring Cleaning in March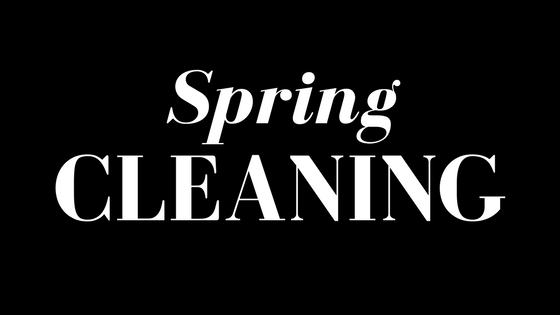 This month the Settler's Landing Blog has some fun spring cleaning tips for you to try. Spruce up your California, MD apartment using our advice before the month is through. Our tips will make your spring cleaning a lot easier (and a lot less painful).
Come up with your game plan
Make sure you know what you want to clean and when you want to clean it. Walk through your home and make a list of every room you need to clean. Come up with a to-do list for each room and a system for donating, organizing, and throwing away items. Make a checklist of things that need to be done. Include chores you might not do on a regular basis on your list like cleaning the baseboards or wiping down walls. Give yourself a "due date" for your spring cleaning. Commit to getting everything before the date.
Head to the store
Once you know what you're cleaning, you know what cleaning supplies you'll need. Try to stock up on supplies for the next couple of months. Buy a solution for your granite countertops (or use this homemade solution from Kitchn), bathroom cleaning supplies, polish for your furniture, and a cleaner for your linoleum and tile. Make a list of everything you need before you head to the store.
Start cleaning
Set a timer whenever you clean. Take a break when the timer goes off and then set another timer when you're ready to start cleaning again. This will make the task of having to clean your entire apartment feel much more manageable. Cleaning a little bit at a time is a lot less draining than having to clean everything at once. Just make sure that you're using the method that works best for you.
Do you have any cleaning tips for us? Leave us your advice in the comments. Thanks for reading our post!