Blog Home
Stay Calm Relax this Month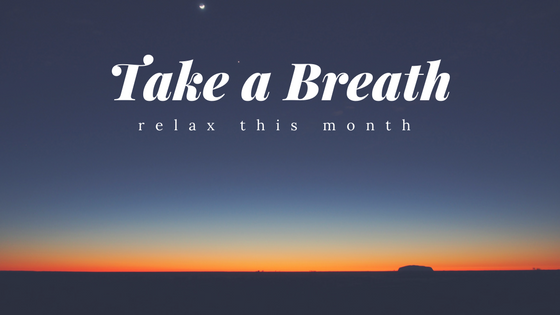 The Settler's Landing Blog is featuring several ways to help you calm down and relax this April. We have the food, colors, and activities that will help you relax this month. We hope that you have a great (and relaxing!) month here in California, MD!
Change Your Diet
Eating healthier is a great way to feel more relaxed. Try to eat salads and light sandwiches for your lunches throughout the week, and replace your snacks with healthy alternatives like apple slices, celery, grapes, and granola. Honey, vegetable soup, milk, oatmeal, bananas, and dark chocolate are just a few of the foods that can calm you down after a stressful day of work. Learn more about the Top 10 Foods for Relaxation for more details.
Relaxing Colors
Incorporate one of these 12 Paint Colors That Give a Room a Relaxing Vibe into your California, MD apartment to help you relax this month. You may not be able to paint the walls of your Settler's Landing apartment, but you can incorporate these colors through your decor. Painted furniture, throw pillows, paintings, and other decorative touches can help you relax this month. We especially like the idea of incorporating a little blue or green into your apartment home.
Calming Activities
The best way to relax is to do something you love. Organize your schedule and carve out some time to relax this week. Use your time to do something you love. Reading, spending time outdoors, and visiting a museum are all great ways to relax. Trying something new can also be an awesome way to relax during a stressful week. We recommend inviting some friends over, throwing a small party, and having a good talk with someone you care about before the month is through. Good company can really help you feel less stressed.
Do you have any tips to help us relax this month? Leave your advice in the comments. Thanks for reading our post!