Blog Home
Thrifting in California, MD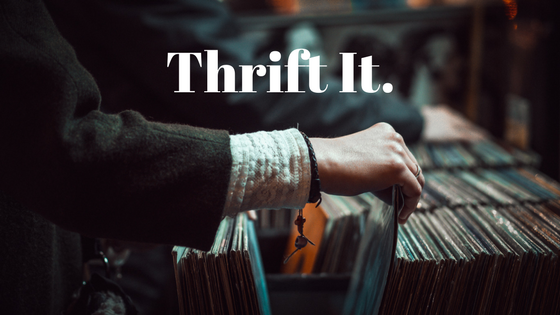 In this post, the Settler's Landing Blog is featuring a few of our favorite thrifting tips and tricks. Spend your weekend browsing the racks at your local thrift store. Thrift stores have the reputation of selling items that are old, worn out, and out of style, but that's not true! Thrift stores can be treasure troves of vintage and classic items. Learn more by reading on!
Tip One: Make Alterations
Don't be afraid to make alterations to your thrift store finds. Flip through old books and magazines to make a fun collage or snip the shoulder pads out of a classic blazer. Minor tears and stains can always be taken care of, but don't purchase any item that needs extensive work to be wearable. Just remember — don't get rid of a perfectly good item just because it needs some TLC.
Tip Two: Experiment
Thrift stores are great places to find new and unique items. Don't be afraid to experiment! Mix colors, patterns, and textures. Try clothing from different decades, pair an old jacket with a button-down shirt, and use your imagination while you browse the furniture. You never know what you'll find at the thrift store, so keep an open mind! Bring a friend along. They can give you a valued second opinion on your purchases.
Tip Three: Have fun
There are plenty of ways to have fun at the thrift store. Have your friends each bring five dollars to the thrift store. See who can find the coolest or weirdest item for their money. The winner gets lunch. Speaking of lunch, if you're visiting different thrift stores on a Saturday, remember to take a break to eat! Explore local restaurants and diners in the area. Pick out the wackiest outfit at the thrift store and show off for your friends.
Do you have any thrifting tips or tricks for us? Let us know in the comments. Thanks for reading our post!