Blog Home
Transform Your Thanksgiving Table Decorations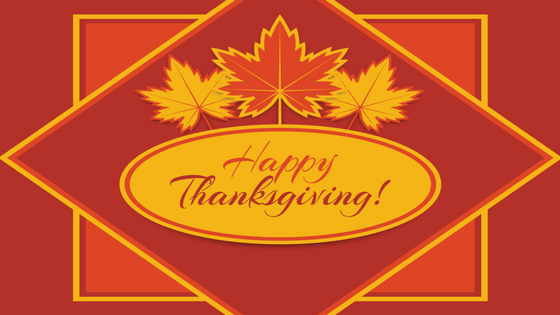 Thanksgiving is approaching, and that means great food, company, and a lot of celebrating are also near. To celebrate, we thought it would be fun to share two of our favorite table decorations that are perfect for your Thanksgiving dinner table: elegantly folded napkins and cornucopias! Enjoy transforming your table along with the residents of our Settler's Landing apartment community in California, MD.
Napkin Folds
One of the best ways to decorate your table is by folding your napkins. Here are 28 Napkin Folding Techniques that will Transform Your Dinner Table. We'd like to highlight a few of our favorite folds as well. Check them out:
This Standing Fan napkin fold is elegant and decorative. First, lay the napkin face-down. Fold in half so that the opening is facing you. Then, fold the napkin like an accordion. Begin on one side and work your way to the other end. Leave about two to three inches unfolded. Fold the napkin in half so that the folds are on the outside, then tuck the unfolded corners in diagonally under the accordion folds. The last step is to open the napkin and stand it up. While these directions might seem complicated, the above link has pictures for every step of the way.
Since we're talking about Thanksgiving, there's no better napkin fold than this next one. This Turkey Napkin Folding Tutorial is so simple, you'll be finished in minutes. This would also be a great Thanksgiving Day activity. Invite friends over to learn this neat craft.
"Start with a simple wicker cornucopia basket, available at your local craft supply store. Aim to find one that is at least five inches tall at the mouth, so that you'll have plenty of room to fill it with a variety of festive goodies."
For this project, you'll need the following items:
— A large serving tray
— Colorful fall leaves (fake or real; they both work)
— Raffia or straw
— Burlap fabric
— Assorted fruits and vegetables. Because these can spoil, you can always use fake fruits and vegetables.
Click on the above link for full instructions.
This cornucopia is made completely out of bread and will make the perfect centerpiece for your Thanksgiving dinner table. When finished, you can fill the cornucopia with fruits and vegetables, or freshly baked rolls.
Do you have a favorite table decoration idea? Share it in a comment below. Thanks for reading. Happy Thanksgiving!